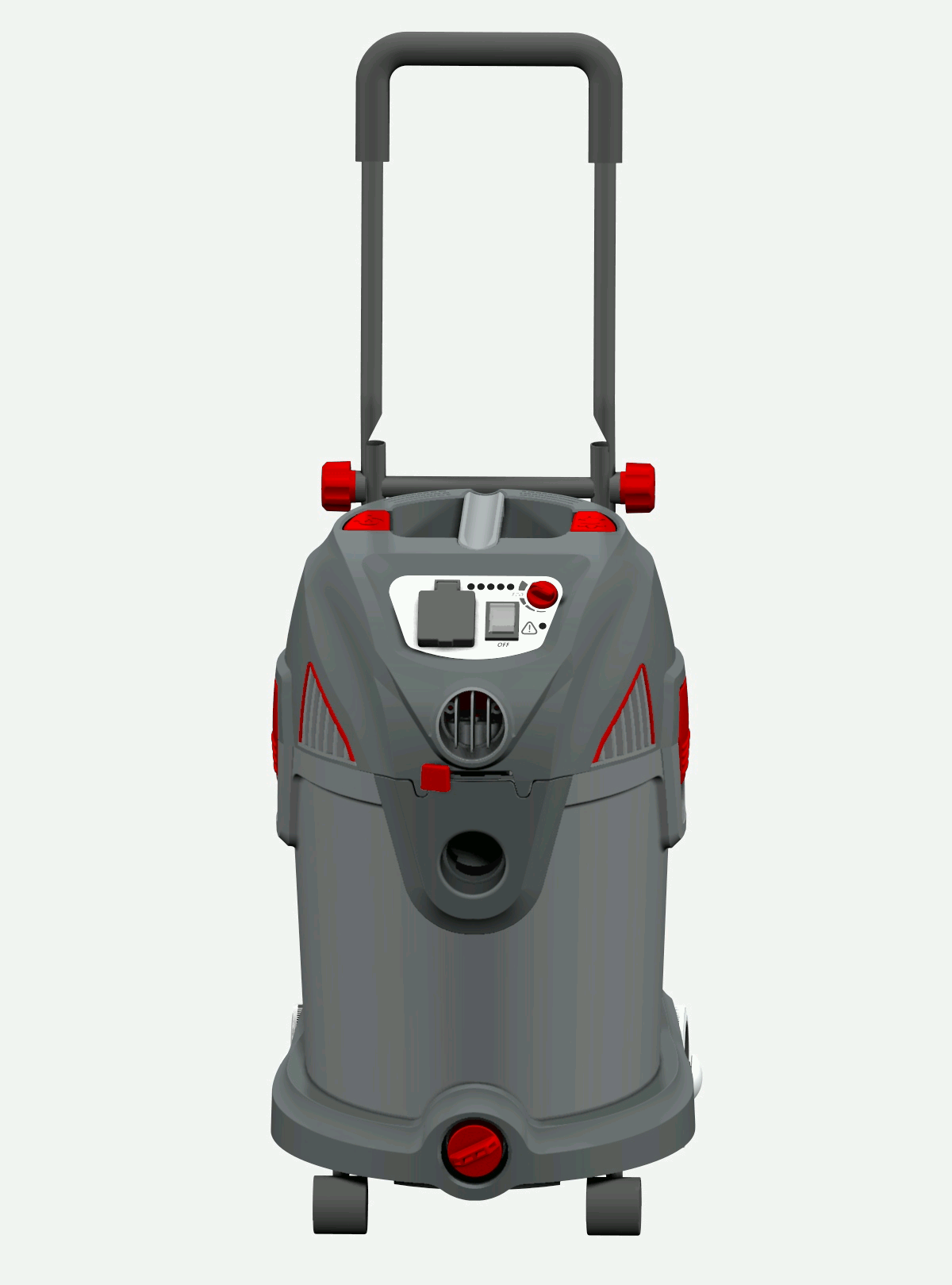 Producteers works together with the big brands developing and manufacturing innovative ODM products for them. These products will only be disclosed by our valuable customers and can therefore not be disclosed at our website.
Energetic is however an OEM product and a new innovative range of professional wet/dry vacuum cleaners that is available in HEPA 13 for US, Dust Class L, M and H for EU. The new range is modular and can be equipped with all thinkable features like cord reel (not only 2 pole but also 3 pole), socket with automatic start/stop with and without optional power split, power control with LED, controllable blow function, bag full indication, drain function, etc, etc.
The machine can be configured without filter cleaning, with semi-automatic and fully automatic filter cleaning. The new patented fully automatic filter cleaning system works with only ONE filter and a mechanical durable/reliable float to cut off for the water when machine is used for sucking up water. No electrodes as other manufactures are therefore needed to cut off for the water. Furthermore the auto filter cleaning system requires no electronics and is therefore both cost effective as it is reliable.
The new Energetic range is being produced in Producteers factory in Shanghai.